About Our Club
Meadowbrook Country Club is located in southeastern Wisconsin, on the edges of the city of Racine, just a short drive from Milwaukee, Kenosha and northeastern Illinois.
Our family orientated atmosphere offers renovated facilities, and an exceptional clubhouse for dining, special events and social activities – featuring food by Meadowbrook Country Club.
As a private golf course, Meadowbrook offers its members and their guests the rare blend of informality and elegance that has been our hallmark for over 80 years. That atmosphere embraces you the moment you enter the club. The attentive and friendly staff provide a high level of service that your visit deserves. We offer this and more in an inviting, beautiful setting.
About Our Course
The jewel of Meadowbrook is our 18 hole par 71 golf course. The course that is both beautiful and challenging will test the skills of even the most experienced golfer.
Meadowbrook golf course first opened for play in 1927. Todd Sloan designed the back nine, which opened in the 1930's, and David Gill redesigned the entire course in 1962. The golf course has a creek and two ponds that come into play on eight holes. Most of the fairways are wide and tree lined. The terrain is predominantly flat. Sand bunkers come into play on almost every hole throughout the design. The greens are medium-sized, sloped and fast. Meadowbrook has hosted five Wisconsin state opens and numerous other prestigious events over the years. Whatever your handicap, MCC offers an enjoyable challenge to all who play it.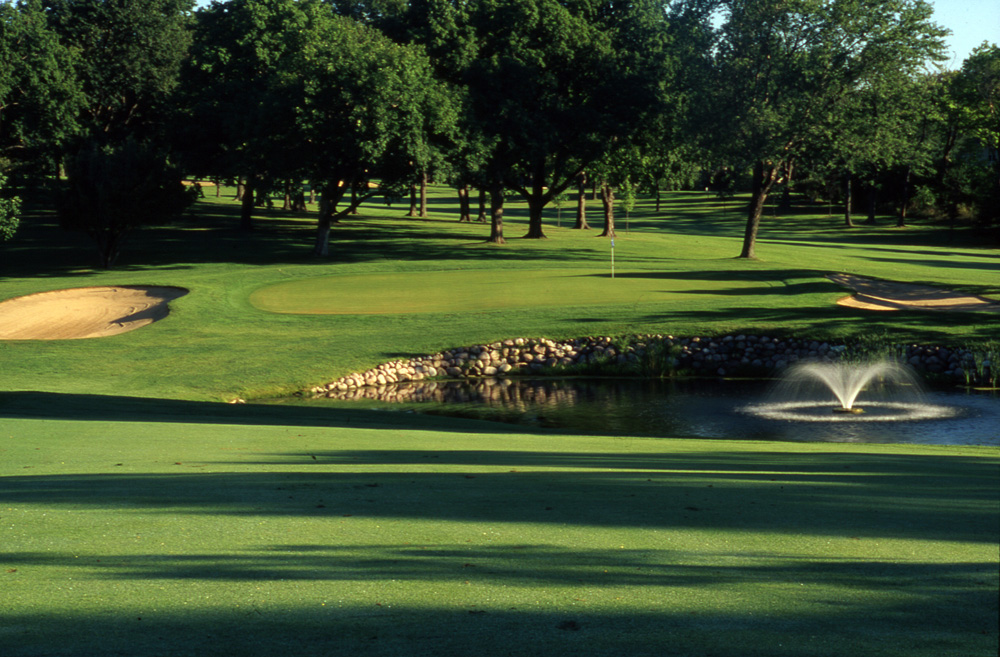 About Our Commitment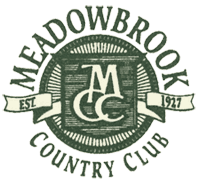 At Meadowbrook our commitment is to provide each and every guests a superior experience. Be it in our restaurant or on the course, we strive for excellence in all that we do.
Our 6417 yard golf course is designed and groomed with the attention to detail that makes a course endlessly interesting and pleasurable.
With every round, one appreciates it more. First, for the freshwater stream encountered again and again as it rambles through the course, connecting three ponds. Then for its well positioned bunkers and hazards, challenging to even the most accomplished golfer.
Impeccably manicured, Meadowbrook places great importance in maintenance and landscaping, and uses environmentally safe products to help preserve and sustain its wildlife habitat and natural beauty. Landscaping has been a longterm and ongoing project. Mature Oak, Hickory, Pine and Spruce trees line the fairways. A practice green, and two driving ranges of generous proportion prevent waiting.
Meadowbrook Country Club is proud to showcase its facilities and welcome all who venture here. We look forward to serving you!